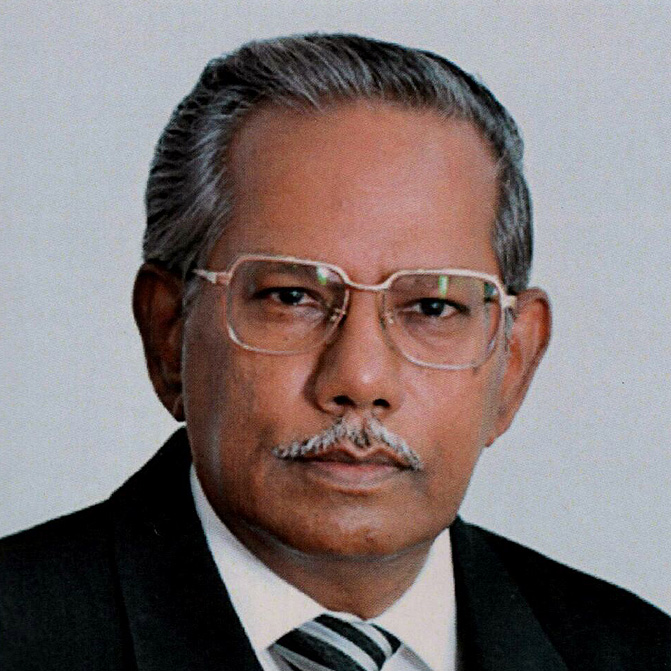 Dr. Adissayam Xavier Suseimanikam
President
Greetings from IACS
President's Message
It is always a great pleasure to connect with all our members here and I extend my warmest greetings to all.
2022 was a busy year for IACS, having successfully organised and conducted a total of thirty one (31) training programmes (twenty four (24) webinars and seven (7) physical seminars) throughout the country. I wish to express my sincerest thanks to all our members for their support and participation. Taking this opportunity, I sincerely express my deep appreciation to all our Organising Chairpersons and staff, for without their hard work, IACS could not have achieved this success. Do look up our training calendar in our website and mark your dates for our upcoming training programmes especially those organised physical seminars in your regions.
I wish to inform our members that IACS had recently formed the Publication Board, segregating the publication functions from the parent Technical Advisory and Publication Board. Henceforth, it will be named as Technical Advisory Board. The primary purpose of the Publication Board is to produce and publish newsletter, books and papers including e-books and e-articles, compilations, research and surveys on company law and practice, corporate governance, taxation and other topics and interests relating to company secretarial practices and for general dissemination to members of the Institute and the public.
In continuation, in the pipeline is our inaugural book publication titled "IACS Digest – Series 1," which we hope to distribute to all our members during our next AGM in June 2023. The objective of this IACS Digest is to condense the various issues of the IACS Newsletters into selected articles for the benefits of our members as well as students and other professionals. We wish to extend our sincerest appreciation to the article contributors for their kind consent to republish the articles in this book, namely Dr. Cheah Foo Seong, Ms. Choong Hui Yan, Mr. Jason Yong Kok Yew, Mr. Sean Tan Yang Wai, Ms. Jesselyn Tham and Mr. Benjamin Tham Tuck Chuen. My sincere gratitude also extends to the Council, the Publication Board and the Technical Advisory Board members for their unwavering support of this book endeavour. IACS also owes special gratitude to Assoc. Professor Dr. Bernard Tan Hoi Piew who volunteered and actively participated in bringing the "IACS Digest-Series 1" publication to reality. Thanks to you Dr. Bernard Tan.
SSM has recently published a Consultative Document on Proposed Review of Audit Exemption Criteria for Private Companies in Malaysia. SSM is proposing to review the threshold of the qualifying criteria for audit exemption for certain categories of private companies. As a background, the qualifying criteria for audit exemption was introduced on 4th August 2017 Practice Directive No. 3/2017 in line with the policies to reduce the regulatory and administrative burdens faced by smaller companies in complying with the Companies Act 2016. To ensure that the objectives of the policies remain relevant and beneficial, SSM is proposing that the threshold for the audit exemption qualifying criteria be increased to allow more companies especially the Small and Medium Enterprises (SMEs) to benefit from these policies. IACS had submitted its comments on this consultative document accordingly on 28th February 2023.
Last but not least, members are encouraged to write to us about any technical or other operational issues as well as enquiries with SSM or other agencies regarding the company law and other corporate secretarial matters so that we may respond or discuss them at the proper forums or meetings.
In closing, I wish to inform our members that our next annual general meeting (AGM) is tentatively scheduled on 17th June 2023 in Kuala Lumpur and the Council hopes to meet all of you there and also at our forthcoming seminars. We will advise our members on the actual date of our AGM.
We sincerely appreciate your continuous support, take care and stay safe
Thank you.